How to get into Diablo 3 Secret Cow Level Aka Whimsyshire
May 16, 2012

Created By:

Brugs (admin)

Categories:
Here is how you get into secret lvl for Diablo III : Whimsyshire. Please look! "Spoiler Inside"
Diablo 3 Whimsyshire Secret Cow Level
Secret Level info: The local is called Whimsyshire and upon gaining entry you get a feat of strength along with a banner and sigil. I won't spoil too much but here is reason enough to complete that staff. On normal the items are not that great but there are legendary items that drop. The chance of finding magic seems higher and the mobs are quite strong.
The items needed to Enter Secret Cow Level
1.  Black Mushroom spawns in cathedral level 1 ACT1
2. Shinbone is located randomly in the fireplace in leorics manor ACT1.
3. Liquid Rainbow is located from the Mysterious Cave in the Mysterious chest in the Oasis in ACT2. You will know its the right place when you save the old man and he opens it up. the spawn point is always the same for the event.
4. Wirt's Bell is sold from one of the merchants in the city on ACT2.
Whimsyshire Secret Cow Level Video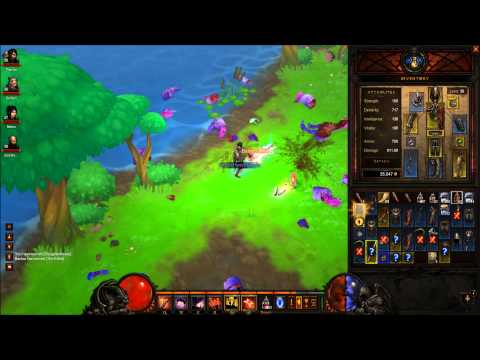 Share it now!