Act 3 Quest 6 Rare Chest Farming (Demon Hunter)
May 25, 2012

Created By:

Brugs (admin)

Categories:
There is a new inferno Resplendant chest rare farming method for Diablo 3 – act 3 quest 6 (the underbridge) the easist way to get there is via demon hunter, barbarian or wizard can teleport there fast, the method is little tricky, but there is 4 Resplendant chest plus a treasure goblin sometimes. There is 4 layout of the design of dungeon underbridge. Please note there no guarantee there will be a chest spawn.
Diablo 3 Act 3 Rare Chest Farming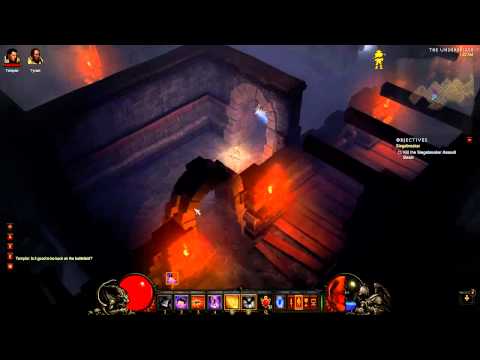 Watch the video to find out how to get there and do the rare chest run.
Here is the 4 possible layouts of the the underbridge layout in act 3 – quest 6 waypoint.

Share it now!