Diablo 3 PVP Arena Battle Video
January 6, 2011

Created By:

Brugs (admin)

Categories:
Diablo III arena pvp video has been released on youtube, with huge battle and very high quality.
Watch the detailed d3 battle arena video with mad pvp possibilities in diablo 3.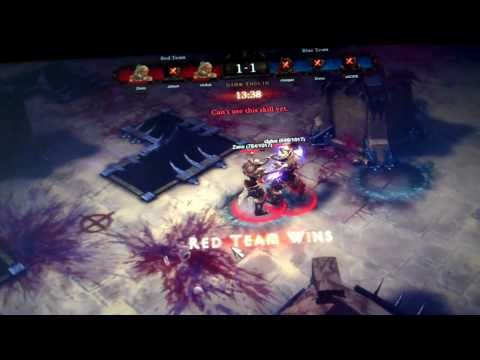 Short analysis of the Diablo 3 pvp arena
It's a huge video with over 15 minutes where red and blue team is fighting, it seems that fights are very fast in the arena, but its hard to judge now, how the released version will be since, characters has predefined stats and armor now. For now its seems that melee such as barbarian do mad ownage, as he jumps into the the players and smash them with there weapons. Wizard seems to  have difficulties, as they have to stand and blast the enemy makes them very vulnerable. Lets wait and see, drop your comments on what you think…
Update: the music comes from act 5 in diablo 2, this may be temporary, also its seems that diablo 3 arena have some similarities with the game Bloodline Champions… well we have to wait and see…
UPDATE: Diablo 3 PvP Arena Video Part II Reelased
Share it now!